Our Story
The beginning, Sea Star Hostel
It's hard to believe that over 30 years have passed since I opened my first hostel in Bandon on the southern Oregon Coast. A friend and I were trying to save an old building from demolition. We had convinced the owners to sell it to us for "a song", but we faced one small problem. We had lots of vision for the building, lots of energy, renovation skills…but no money! We talked some friends into each kicking in $1,000 and …, so started what I never imagined would be my life long career.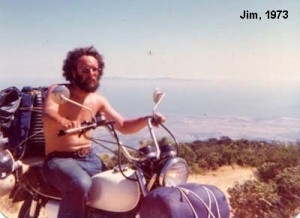 We saved a building that needed a lot of work, and now we needed a use for it. We wanted to do something more than opening a business, something for the community, something meaningful. And, we hoped to make a living as well! Community meeting space, a vegetarian restaurant, an Irish pub, a coffee house, a hostel for travelers?! I had just traveled throughout the States and Canada staying in hostels. It was fresh in my mind. So, in the fall of 1979 we toured an American Youth Hostel inspector through our condemned building showing him where the common room, dorms, and kitchen would be and sharing all the improvements we would make, hoping he would see the same visions we saw. We must have been quite convincing because HI-USA licensed us and believed we'd be open in 9 months, and, went so far as to list us in the hostel handbook opening June 1, 1980.
With no time to waste we began buying lumber and digging ditches under the 80' long building lifting it off the redwood beams that had supported it for 50 years. We added a foundation, upgraded the entire plumbing and electrical, moved and added walls. Friends helped, and friends of friends, and a few out of work carpenters with the promise of money as soon as we made some.
We made a lot of progress that year. But, June 1 came faster then we hoped!! People with backpacks started showing up needing a place to stay. So we charged $2.50 for an overnight and started our first work exchange program. Those who actually arrived on June 1 got to assemble the bunk beds they would sleep in that night, and no one seemed to mind the table saw in the middle of the common room for the first few months.
We opened that summer with 18 beds and 2 bathrooms. I remember getting up in the morning and finding a line so long at the bathrooms that I'd head over to the gas station to use theirs. Later I'd share that tip with a chosen few hostellers to shorten the line. That summer of 1980 was a good one! I knew I was on to something!
Being travelers ourselves, we wanted the hostel to feel like home on the road for our travelers. At a time when most US hostels locked you out all day, had nighttime curfews, rules that didn't always make sense, and treated you as someone lucky to be staying. We wanted travelers to feel a sense of freedom, to feel at home, to be able to come and go, and no senseless rules…a user friendly hostel…no curfews, open all day, helpful and friendly staff, a well equipped hostel with a homelike feel, and lots of information. We would have only informational signs – No "don't do this, and don't do that". Each guideline was established weighing how many positive experiences it might hinder, how many times we really needed it, and could our staff simply handle it on a one on one basis. At first, other hostel managers didn't like us. They heard a lot of, "but in Bandon we could stay in on a rainy day…". But soon other hostels would catch on and begin to think of the traveler over their conveniences.
A few years passed and my original friends/partners would move on to other interests. For 10 years, with the help of many travelers, staff, and special friends, I would live, work, and renovate Sea Star Hostel. We added a second story to the main building, bought the property behind and built another building, and opened the Sea Star International Coffeehouse in the hostel. Many special people from many countries would come into my life, the most rewarding part. From the traveler who would stop for a night and leave 2 weeks later, to the many incredible staff that have devoted a part of their lives to this dream. I remember one of the first travelers, a young German man. He planned to stay for one night, but would leave 3 weeks later. Each new day he'd say, "maybe tomorrow"! And the two Swiss women who got so involved helping us nail wood shakes on the roof, they stayed 2 weeks. Many of them I'd later visit in their home country. These are the people who over many years have added to this story, and added to my life.
Many travelers from around the world would experience life in this small coastal town, and Bandon got a taste of the world. It was that summer and many to follow that made me realize I was dealing with the best of the travelers – those who hostelled. It is all of you travelers that have offered to help during construction, or did an extra chore, or shared a story of your travels, or simply smiled at the right moment, that have kept me creating and running hostels.
Coinciding with the birth of my first hostel was the birth of my son. In October of 1979, Calen was born! The hostel would be the ideal environment to raise a child. From the time he was crawling around the common room looking for the next hosteller to pick him up or play a game, to the summer a few years back when he and his girlfriend would head off to Europe to do his first big hostelling adventure. He is now a graduate of CalArts, back in Portland pursuing his thing and managing our International Student House.
A bit about me: Born in Rhode Island, I moved west to my father's home state of Washington when I was 15. I'm a carpenter, union trained and the only one of 3 kids to finish high school. With divorced parents and my mother raising us while working full-time, we didn't have a lot. My high school girlfriend got me interested in college. Not just any college! She was going off to The Evergreen State College, an alternative school in Olympia, Washington, and I wasn't going to be left behind. "Evergreen" turned out to be the perfect place for this self motivated, determined 23 year old still looking to find himself. I attribute a lot to Evergreen for shaping who I am. I had the privilege to work with great professors such as Willi Unsoeld, a philosopher and mountain climber. He was in the first group of Americans to summit Mt. Everest. He led me and 50 other students to the top of the mountain that 2 years later would take his life, Mt. Rainer. The loss of Willi was a loss to all of us. Evergreen did me well and with a focus on counseling, combined with carpentry, it would turn out to be just the right mix for starting and running hostels.
Seaside Hostel
After 10 years operating Sea Star, I needed a break and a taste of the big city. I sold the hostel in 1990 and planned to travel for a few years, but a summer turned out to be enough. I took on the job of Executive Director for hostelling in Oregon and Idaho for 4 years but, my longing to get back to the grass roots of hostelling was calling me.
The northern Oregon coast needed a hostel and it was just an hour and a half away. I wanted to continue my life in Portland. Calen was in a high school here and Portland felt like home. Seaside must have been "in the stars" because the very first weekend I looked for property on the coast, I found the place that is now rated in the top ten hostels in the country. At that time it was rated as the worst motel in Seaside. It had a foundation, I swear I'd never go through that again, and it was structurally sound. I looked beyond the twenty year old cigarette burned carpets, smoke colored walls, leaky roofs, and saw a wonderful hostel on the banks of the Necanicum River, and so close to the beach you wondered from the sound of the waves if one was going to roll right up to the window one night. I "wheeled and dealed" with what money I had and was able to reach an agreement to buy the Chief Motel. This time with work parties of friends, family, and hostellers, we got Seaside Hostel ready to open in "no time"! And yes, with devoted staff to run a hostel, I could live 80 miles away! Yes, one staffer does stand out: Nancy. She came from Texas in 1999 just to work at the hostel, and didn't leave until I sold the place! She made it easy for me to live in Portland and have a well run hostel on the coast. She has moved up in the hostel world to being the national inspector of hostels. And I like to think I got her the job!
2004, Seaside Hostel is 10 years old and I'm passing on another hostel to a new owner, Trung. I'll tell you the story: I got a call one day back in 1996 from a woman in Indiana. "I want to have my own hostel someday and I heard you were the person to learn from", she told me. "Can I come work in your hostel?" "I don't really need anyone right now." "But, I don't want to be paid, I want to learn." "OK, come on out!" I had sensed that this was a special person who would someday have a special hostel. What I didn't sense was that 8 years later Seaside would be her hostel. Knowing that Seaside is going into special hands, makes it easier to let go. After all, I may actually get to go to the coast and walk on the beach!!
Northwest Portland Hostel
1998 … I'd been looking for a building for over a year and finally found one in the perfect location! Portland's historic and active Northwest Neighborhood, and so centrally located travelers can walk to everything!! The first 5 months, the renovation stage, was a challenge. Two days off in that time, and I'd seen many 14 to 16 hours days getting this new hostel open for travelers. We got it open in time for the summer season, and the atmosphere grew more with each new day!
We had a lot to start with in this hostel: a sound historic turn of the century building, a location that couldn't be better for the traveler, a great staff and over the years, incredible manager teams (Sandra & Vix, Kelly & Erica, Rhonda & Laus, Tom & Kristen, and Tracy & Torello); and yes, over 20 years of having done it all before.
One day in 1996, I got a letter from a young woman from Germany. A letter that would later change my life! Britta wanted a life changing experience in another country and thought that working in a hostel would do just that. It would take 2 years longer before it actually worked out for her to come over, but the timing was perfect with the opening of Portland Hostel – Northwest. It was the summer of 1998, my first "big city" hostel just opening, and we had a lot to work out to get things going smooth. Britta came onto the scene, her English a little rough, but a glowing energy that wouldn't stop. Her 3-month stay went fast, but she would later come back for another year, and then for a year and a half! We've now known each other for over 12 years, became great friends, and are now married since 2003. We both have a love for running hostels, working the long hours, and getting away to be the hostellers as much as we can.
Northwest Portland Hostel gained its reputation from those who count most: the travelers! Soon our 40-bed hostel was so popular that we had reached the 2nd highest occupancy rate in the country for 2 years straight. Even the aftermath of September 11 would not affect the amount of people coming through our doors. It was time to expand…
The International Guesthouse
2002 … branching off a bit from the true sense of hostelling – sleeping in a bunk, hunting down your partner for the tooth paste – we venture into expanding our private rooms by opening the Guesthouse. We search the neighborhood and came upon this great old 4-story house just 4 blocks from the hostel, our hopes were answered. Another year-long renovation would give us all of the above!
The International Student House
2003 … branching off yet once more, keeping with our philosophy of the hostel being for travelers, we saw a need to provide longer-term lodging for the many international students coming to Portland. We found another great old house just 3 blocks from the hostel. It had been owned by an ESL school and set up just as we had in mind – with students and all. We made the purchase, moved my son Calen in as manager and we now provide a home away from home for international students!
The Historic Elliston Building
2005 …next door to our humble little hostel was the massive 3-story, 8500 square foot, historic Elliston building. Built in 1889, it was listed on the National Register of Historic Places. Owned by Rick Michaelson and partners, who we had bought our first building from, I would look at that building often and dream of the great hostel it would make. A few times I would ask Rick if he would ever consider selling the Elliston. That was my style, dreaming big and not letting something as little as finances getting in the way. Had Rick said yes, I had no idea where a couple million dollars would come from to make it happen!
For a number of years I would buy a house, fix it up a bit and sell it. With Portland's thriving real estate market, I did okay. And then I did even better! So in 2004, when Rick finally said, "let's talk about it", I could sell a few places and make that dream come true. We would also have to sell the first Guesthouse, but as if it were in the stars, Thomas and Stephen would come along. Two guys who thought they wanted to open a B&B, learned of the guesthouse and decided this was more their style. By September of '05 the two deals would close on the same day. We would gain two special friends in Thomas and Stephen, and all of our dreams of buildings, and hostels, and guesthouses, would come true.
With dreams, comes reality and hard work! Thankfully in 1989 Rick had done a major renovation to the Elliston. They replaced the old plumbing and wiring, insulated throughout, installed new walls and ceilings… They had taken the old run down boarding house and converted it to 6 apartments and 14 offices. Now we would move some walls, add some new ones, connect the front and the rear of the building together with 2 interior hallways, added 6 more bathrooms, and upgraded the kitchen. Then to mention some of the things you don't see: the first alert fire system, the 2nd alert system, the fire sprinkler system, the alarm system, the security system. I'm sure I missed a few systems, but you can be assured that you are safe with us!
Travelers seemed to be happy in our original 40-bed hostel, but I never felt it matched up to my first 2 hostels. It was small and lacked common space. There was no outdoor area besides the 2 sidewalk benches and a small deck we squeezed onto the side. Achieving the Elliston purchase and renovation did it! We now have a variety of dorms, private rooms, and bathrooms. Plenty of common areas, 2 kitchens, and outdoor courtyard with decks for travelers to get to know one another. And that's really what it's all about, bringing people of the world together to get to know each other and understand each other.
Another Guesthouse
2007…Britta and I volunteer every year at the Oregon Country Fair, the biggest hippie fair in the world. We never expected to run into the attorney next door, Bob Callahan. Turns out he volunteers every year, too. But it was fate on our side again, as Bob mentions to me that someone has asked about buying his law office, a historic house next door to the Elliston. "If it's not a done deal, I wouldn't mind talking to you about buying your house", I blurred out! "Let's get together and talk about it", he responded. I guess you already know the rest of this chapter…We agreed on a price and went right to work converted the law offices into private rooms. With long hours, it took only 3 months before the first guests were moving into their rooms. We had a good laugh at our staff telling us that when they lead their first guest to the new rooms, the staff member opened the door and said, "WOW"! The guests had to wonder about that. With our new guesthouse came an amazing back yard. Well, it wasn't amazing yet, the lawyers never had a need for it and it was a jungle of weeds and overgrown shrubs and trees. We went to work cleaning it up, laying thousands of bricks, creating a stage and today we have, what has become, the Secret Garden. Oh the name? Before we added the entrance off our main dining room, the only way into the garden was up a small alley between the buildings. During the summer of 2008 while we were hosting the Alternative Spring Break Conference, the conference staff began calling it the Secret Garden. We loved it and it stuck!
Maja is born, another Guesthouse and Zigzag Mountain!
2009…was a special year for Britta and I. We made the decision the summer before to have a child together. If you did the math, my son Calen born in 1979…that Britta and I have some years between us. Under the notion that "love has no boundaries" here we are and here I am having my second child 30 years later! I had to give it great thought, but I didn't want Britta to go through life without experiencing this amazing thing!! We planned it perfect, Britta would have time to finish her MBA from Portland State and a few months, maybe more, our child would be born. Ha! Maja joined us on May 19th, just a month before the time that Britta could have graduated. So in June of 2010, a year later, Britta received her MBA from Portland State and we have the most amazing and happy little girl! She has added so much joy to our lives! And, she's a great traveler. At 15 months old she has been to Europe twice, camped out for a total of 15 nights, and traveled to Texas, Boston, Rhode Island, and Seattle.
Oh yeah, we also took over our 4th historic house on the block in 2009! The attorney to the west of us retired. A for lease sign went up and I told myself I'm not ever going to look at it! We had just purchased 50 acres on Mt Hood with a 60's ranch house and an old homestead on it. A beautiful, peaceful place! We really wanted to spend more time there working on the house and the land. Two weeks passed and a hosteller asked me to come look at the place. She was thinking of leasing it, moving in, and renting rooms. I walked through it with her and saw what great condition it was in. And, how easily it could become another guesthouse of incredible private rooms. I saw how we could take the fenced-off alley between our first building and the Elliston and turn it into a nice stair and walkway connecting right into the back of the property. The short story is that she decided not to lease and I contacted the owner, Kent, who turned out to be quite supportive of his place becoming part of the hostel. We worked out a lease with option to buy, and now we have a total of 28 private rooms.
2010…no hostel expansions this year! We are spending time at our Zigzag Mountain property renovating the ranch house, gathering firewood for the winter, and thinking of future plans for the property.
In Closing,
I can not say enough of all the great volunteers, staff, and managers that have given so much to make all this a reality! I dare not mention names simply because there have been hundreds over the 30 plus years. Some stayed for a few months, others for years. You know who you are and you know how grateful I am! I've always said, "great people move on and do what they need to do in life, and other great people come to take their place". As for you who have stumbled upon us as your home on the road, we hope your experience here is a great one!